Author:
Emma Schwartz
The Hacienda In May 1982, the legendary Hacienda first opened its doors. A former yacht builder's...
Read More
Do You Remember – Belle Vue Theme Park and Zoological Gardens Once one of the best loved and...
Read More
Basket
Latest from Facebook
Latest Tweets
24th November, 1931 ~ Pupils at Chetham's School in Manchester get to sample the Christmas pudding mixture as the cook gets to work in the old 'Norman' kitchen 🎄

Read more here ~ https://t.co/EmAOEtyOo2
Twitter feed video.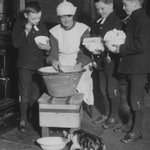 📍 Manchester Town Hall, 7th November 1986. ⁠
⁠
A blaze of lights illuminates Manchester Town Hall, which is topped by a huge Santa Claus and sleigh. Who's looking forward to Christmas festivities in Manchester this year?⁠
⁠
📷 @mirrorpix
Twitter feed video.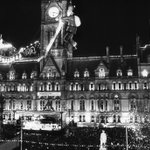 Load More...
Categories
Recent Posts