Category:
1970s
Believe it or not, popular Merseyside TV series Z Cars started life on a scriptwriter's sickbed. Creator Troy Kennedy Martin was so bored when he was laid up with mumps that he tuned into police messages on his radio to pass the time. It gave him the idea for the gritty northern police drama that ran from January 1962 to September 1978.
Read More
Basket
Latest from Facebook
Latest Tweets
Sleek and majestic, the ocean liner Queen Elizabeth 2 looked every inch the Cunard flagship when she sailed into Liverpool in July 1990 🛥️

Read more here ~ https://t.co/DxzyIJTRZG
Twitter feed video.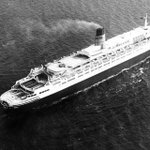 We love this shot of Kevin Keegan! ⚽

Here he is promoting football at the Eurofest Village in Newcastle, at the Euro's in 1996.

Discover more incredible imagery like this in our books ~ https://t.co/Npd88rrRsz
Twitter feed video.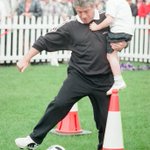 Load More...
Categories