Category:
Movies
Christmas has always been a time for watching great movies – even more so this year as Coronavirus restrictions keep us apart from family and friends. How well do you know your movie classics? Why not test your knowledge in our nostalgia quiz and compare your score with friends?
Read More
Basket
Latest from Facebook
Latest Tweets
24th November, 1931 ~ Pupils at Chetham's School in Manchester get to sample the Christmas pudding mixture as the cook gets to work in the old 'Norman' kitchen 🎄

Read more here ~ https://t.co/EmAOEtyOo2
Twitter feed video.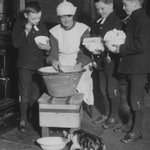 📍 Manchester Town Hall, 7th November 1986. ⁠
⁠
A blaze of lights illuminates Manchester Town Hall, which is topped by a huge Santa Claus and sleigh. Who's looking forward to Christmas festivities in Manchester this year?⁠
⁠
📷 @mirrorpix
Twitter feed video.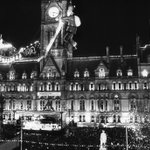 Load More...
Categories