Category:
Then & Now
Electricity supplies had just been restored to the Adelphi Hotel in Ranelagh Place when this dramatic photo was taken from St John's Beacon during the 1972 miners' strike.
Read More
Basket
Latest from Facebook
Latest Tweets
24th November, 1931 ~ Pupils at Chetham's School in Manchester get to sample the Christmas pudding mixture as the cook gets to work in the old 'Norman' kitchen 🎄

Read more here ~ https://t.co/EmAOEtyOo2
Twitter feed video.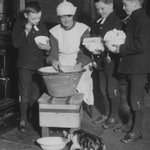 📍 Manchester Town Hall, 7th November 1986. ⁠
⁠
A blaze of lights illuminates Manchester Town Hall, which is topped by a huge Santa Claus and sleigh. Who's looking forward to Christmas festivities in Manchester this year?⁠
⁠
📷 @mirrorpix
Twitter feed video.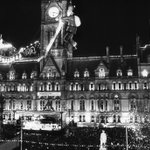 Load More...
Categories
Recent Posts