Category:
Then & Now
Welcome again to Then and Now, where each week we compare images of Merseyside streets, landmarks and buildings from bygone days with how they look today. Our image this week shows Lord Street in May 1943. Bomb damage from the Blitz is still in evidence as trams ply their way along the usually busy thoroughfare.
Read More
Basket
Latest from Facebook
Latest Tweets
Further campaign to restore drinking fountain on Oxford Road to include water on one side and @Vimto on the other. All Saints, 1903 https://t.co/Pd6DisWPrZ
EXCLUSIVE OFFER*

The journal of Marie Paneth, the art therapist depicted in the highly acclaimed @BBC drama The Windermere Children.

Follow the link below to get your copy today, early bird offer ends at the end of February 🔗

https://t.co/jpL3TLqUJ5
Twitter feed video.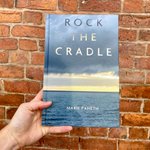 Load More...
Categories