Category:
Transport
On the evening of Saturday 3 August 1968, people arriving at Preston station to catch the 2048 to Blackpool North or the 2125 to Liverpool Exchange, must have wondered just what was going on…
Read More
iNostalgia remembers trains and boats and planes this week as well as something in between – Merseyside's very own hovercraft! The Vickers VA3 was a wonder of modern engineering. It weighed 10 tons and could carry 24 passengers at speeds of up to 60 knots. But it also had a fundamental flaw…
Read More
Basket
Latest Tweets
EXCLUSIVE OFFER*

The journal of Marie Paneth, the art therapist depicted in the highly acclaimed @BBC drama The Windermere Children.

Follow the link below to get your copy today, early bird offer ends at the end of February 🔗

https://t.co/jpL3TLqUJ5
Twitter feed video.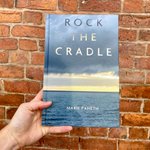 The steps must still be cleaned, despite a foggy day in Manchester 1926.

📸 – Charles Hewitt
Twitter feed video.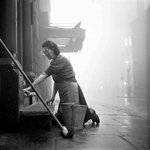 Load More...
Categories