Category:
Transport
Welcome again to Then and Now, where each week we compare images of Merseyside streets, landmarks and buildings from bygone days with how they look today. Our image this shows a striking view of Liverpool Waterfront from the bow of the ocean liner Empress of England about to leave Gladstone Dock. The date is April 1957.
Read More
Basket
Latest from Facebook
Latest Tweets
24th November, 1931 ~ Pupils at Chetham's School in Manchester get to sample the Christmas pudding mixture as the cook gets to work in the old 'Norman' kitchen 🎄

Read more here ~ https://t.co/EmAOEtyOo2
Twitter feed video.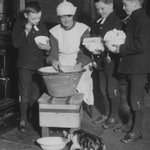 📍 Manchester Town Hall, 7th November 1986. ⁠
⁠
A blaze of lights illuminates Manchester Town Hall, which is topped by a huge Santa Claus and sleigh. Who's looking forward to Christmas festivities in Manchester this year?⁠
⁠
📷 @mirrorpix
Twitter feed video.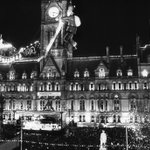 Load More...
Categories