Category:
Wartime
Welcome again to Then and Now, where each week we compare images of Merseyside streets, landmarks and buildings from bygone days with how they look today. Our image this week shows Lord Street in May 1943. Bomb damage from the Blitz is still in evidence as trams ply their way along the usually busy thoroughfare.
Read More
Basket
Latest from Facebook
Latest Tweets
Sleek and majestic, the ocean liner Queen Elizabeth 2 looked every inch the Cunard flagship when she sailed into Liverpool in July 1990 🛥️

Read more here ~ https://t.co/DxzyIJTRZG
Twitter feed video.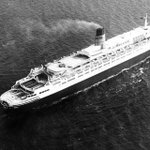 We love this shot of Kevin Keegan! ⚽

Here he is promoting football at the Eurofest Village in Newcastle, at the Euro's in 1996.

Discover more incredible imagery like this in our books ~ https://t.co/Npd88rrRsz
Twitter feed video.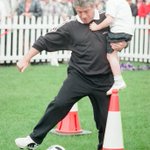 Load More...
Categories