The sun is shining and we all could just devour a lovely Ice Cream like those being served up by the Eldorado Ice Cream men.
Whilst in the 1930s they may well have had some questionable employment activities (shall we say), as raised in Parliament – the company clearly went on to become a well-known brand into the 1960's and was loved by many.
You can view a classic movie ad for Eldorado Ice Cream on the BFI here.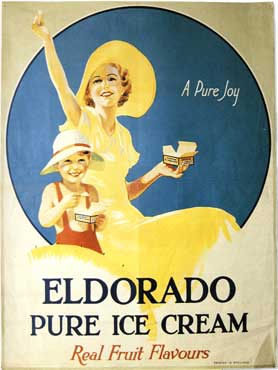 With only a few pictures available for Eldorado Ice Cream Men and those enjoying the Ice Cream, if you have any to share please do get in touch on our social media.
Cover photo by Old Clitheroe