For many, the phrase 'children's television' evokes pangs of nostalgia, transporting us back to simpler days. From the 1950s to the 1990s, UK children's TV was not just a hub of innovative programming, but also a reflection of how broadcasting technology progressed.
1950s: The Monochrome Beginnings
The 1950s introduced children's TV in the crisp charm of black and white. Shows like 'Andy Pandy', 'The Woodentops', and 'Muffin the Mule' were pioneers. The adventures of 'The Flower Pot Men', Bill and Ben, were monochromatic masterpieces that became synonymous with the era.
1960s: Transitioning to a Colourful World
As the 1960s unfurled, so did the vividness of colour TV. The 'Trumptonshire Trilogy' — comprising 'Camberwick Green', 'Trumpton', and 'Chigley' — emerged as shining examples of this transformation. 'Magic Roundabout', with its mesmerising visuals and characters like Dougal and Zebedee, also joined the ranks.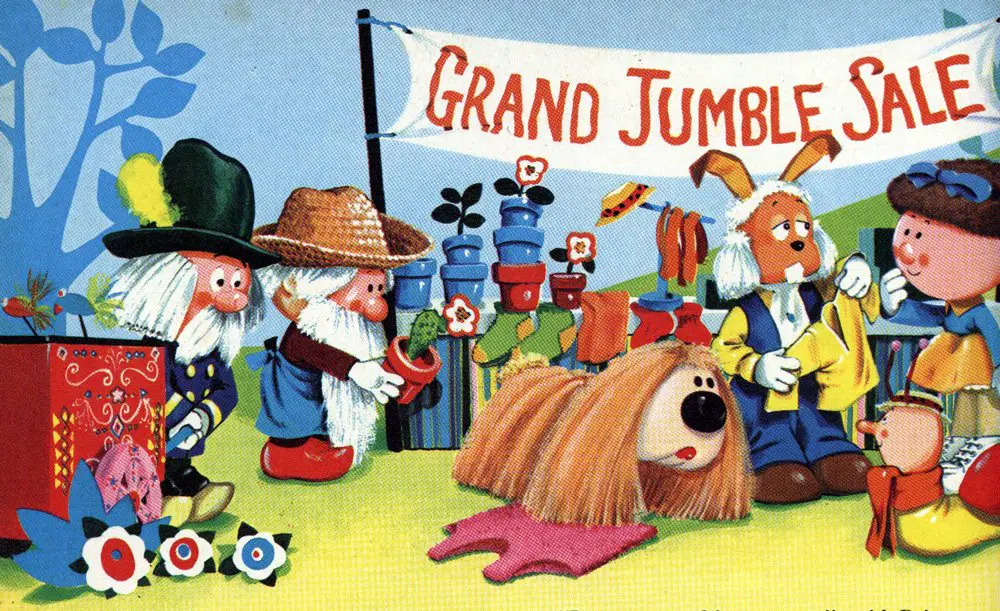 'Blue Peter' bridged the transition, having started in black and white but later exploding in colour. Its longevity made it a record-holder in children's TV, with hosts like John Noakes becoming household names.
1970s: The Colourful Canvas Expands
The 1970s witnessed a plethora of shows embracing the full spectrum of colour. 'Bagpuss', 'Rainbow', with its memorable characters Zippy, George, and Bungle, and 'The Wombles' made the most of this vibrant era.
The socially aware 'Grange Hill' and the imaginative worlds of 'Play School' and 'Play Away', fronted by the legendary Brian Cant, further enriched the decade.
1980s: Records, Reach, and Rich Storytelling
The 1980s marked a period of expansive creativity. 'Danger Mouse', 'Thomas the Tank Engine', and 'Pingu' joined the ranks of 'Grange Hill', which continued to break viewership records.
The immersive world of 'Knightmare', 'The Trap Door's dark humour, and the heartwarming tales of 'Postman Pat' showcased the diversity of content this decade had to offer.
1990s: Modernity, Mastery, and Worldwide Reach
The 1990s was a testament to the evolution of both content and broadcast capabilities. 'Teletubbies' became a worldwide sensation, while shows like 'Art Attack', 'The Animals of Farthing Wood', and 'Rosie and Jim' resonated deeply with UK audiences. 'Live & Kicking' followed in the footsteps of 'Going Live!', making weekends even more memorable.
Reflecting on these decades, UK children's television stands out as an amalgamation of inventive storytelling, iconic characters, and the ever-evolving canvas of broadcast technology. These eras, rich in content and creativity, have left an indelible mark on generations of viewers.