Summer has arrived in style, and as things warm up the kids (little and large) can be heard asking 'can we go to the pleasure beach?' from across the land.
For those of us who grew up within reach of Blackpool, it was an outing not to be missed – though some of the rides were more painful than fun (I mean the Grand National was sheer pain at each turn!).
Do you also remember as you approach Blackpool either by car or train, you would stare out of the window having a bet with your family on who would see the Blackpool Tower first? First one would get choice of ice cream or first choice of ride on the Pleasure Beach… this is something I haven't grown out of, I still do this activity as I drive down the motorway.
But did you know that Blackpool Pleasure Beach actually started out as a few rides on the southern end of Blackpool's beaches set up by Gypsies. This was in around 1895 and at this time land was leased to a Yorkshire meat trader called John Outhwaite who opened a steam carousel and soon after he opened the first amusement ride, which was a pedal-bike monorail.
In April 1896, WG Bean founded the Pleasure Beach Company – It was to be an "American style amusement park, where adults could feel like children again."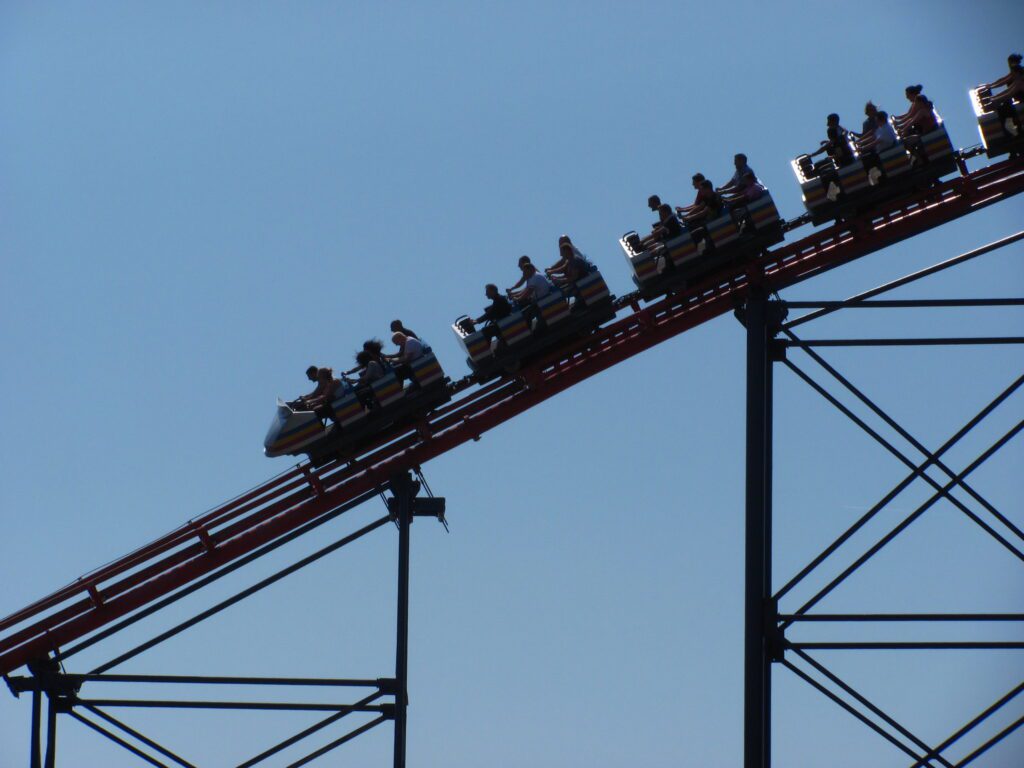 In 1901, Bean and Outhwaite joined together to lend £30,000 and buy 30 acres of land. In 1905, this site became known as The Pleasure Beach – a name that of course sticks today. One of the very few original rides can be seen in our cover image, Maxim Flying Machine (src harrypope) – you can also see the flying rockets which are replacement cars.